Places available for Nursery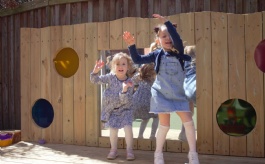 Are you looking for an Ofsted 'Outstanding' setting for your child? Look no further than Brackenfield Nursery!
Our dedicated nursery staff would love to welcome you to our caring and nurturing nursery environment which offers children the opportunity to develop through play. With a sunny outdoor place space and bright inspiring rooms, your child will feel safe and confident whilst being given the best start to their time in school. Please contact us to arrange a visit.