Forest Schools Launches This Autumn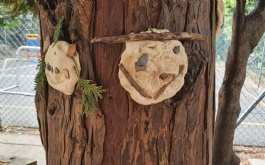 With 'Outdoor Learning' being one of our key missions at Brackenfield, we recognise that learning outside the classroom gives children contact with the natural world and offers them experiences that are unique to the outdoors, such as direct contact with the weather and the seasons.
To continue on the outdoor learning theme, we would like to share some exciting news. When we return in September, we will be launching Forest Schools with Mr Olesqui.
Forest School enables children to have the opportunity to develop themselves in an inquisitive manner and have a positive relationship with the natural world. It places an emphasis on self-reflection, which equips learners with emotional and social skills that can stay with them into adulthood and permeate into other areas of their life.