School Life
Brackenfield is well known for its broad, balanced curriculum, delivered by professional staff in bright, well-equipped classrooms. However, the life of the school goes far beyond the classroom, involving all children from nursery age up to Year Six in a carefully planned daily programme of learning, physical activity, creativity, social interaction and quiet reflection. Links with the local community are strong, and Brackenfield has a long-standing reputation for instilling values of kindness, honesty, respect, confidence, initiative and perseverance.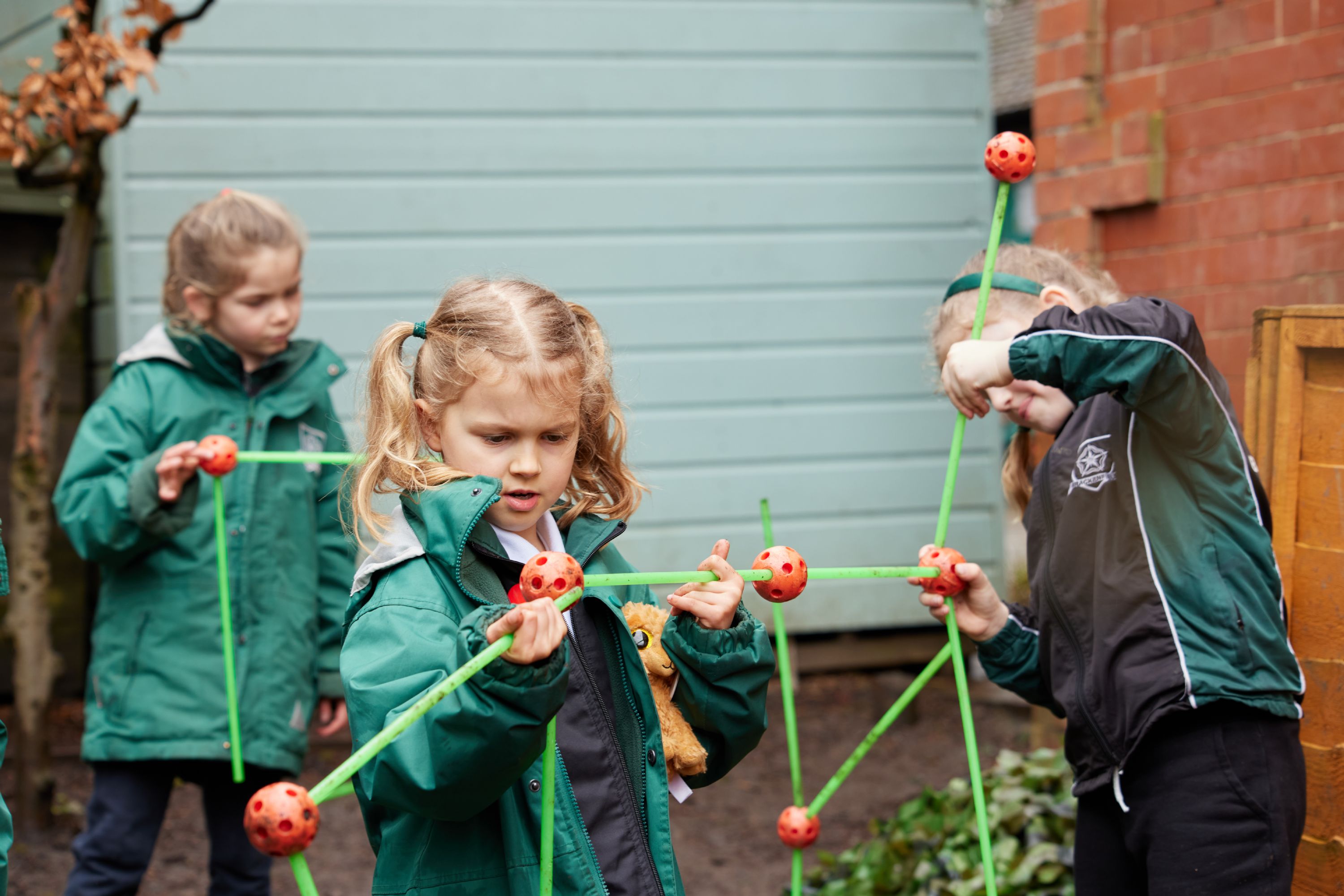 Local residents often comment on our children's good manners and thoughtful behaviour, whether singing in the town centre, visiting residential homes, taking part in fundraising activities or offering hand - made gifts to passers-by. The house system is a reflection of the beautiful North Yorkshire countryside surrounding the school, and our four houses are named after four well-known attractions: Brimham, Studley, Richmond and Almscliffe. Brackenfield Nursery is a thriving part of the school, and the participation in school life by our youngest pupils contributes to the warm, family feel of the school.
Brackenfield is proud of its caring staff, every one of whom plays a part in creating the unique experience enjoyed by our pupils. They are great role models in promoting healthy self-image, good working habits and self-motivation in the children. In addition to the main subjects which follow the National Curriculum, specialist teachers come into school each week to deliver modern foreign languages and music, offering every child the chance to shine. The school calendar is dotted with exciting festivals and musical performances which parents can attend, some in school and others at prestigious public venues.
Physical activity is a vital part of the school day, and as well as plenty of time for play in our superb playground, and swimming lessons for part of the year, children look forward to timetabled sports lessons twice-weekly, with additional sessions available for older pupils. Children are encouraged to explore their natural surroundings at our Forest School, and love their weekly sessions at The Pinewoods, learning skills such as den building and wood carving. Staff put on additional activity clubs which take place after school and during school holidays, offering children fantastic opportunities to learn new skills, develop confidence and make new friends.
Above all, Brackenfield is a happy community, where children are nurtured and encouraged in an atmosphere of friendship and fun. When they leave us, they are ready to embark on the next stage of their education with confidence, determination, resilience and a set of skills that will last them a lifetime.
Pupils' social development is excellent, as is their contribution to the school and local community.